So I was supposed to have interviews and a tonne of form filling to do today but turns out I was given the wrong date and blah blah blaah, boring stuff! But as we didn't find out until late morning we didn't actually have anything to do! As I have mentioned before there is a lovely coffee morning every Wednesday run my one of my local churches but we missed it.
So an impromptu walk to the park was in order...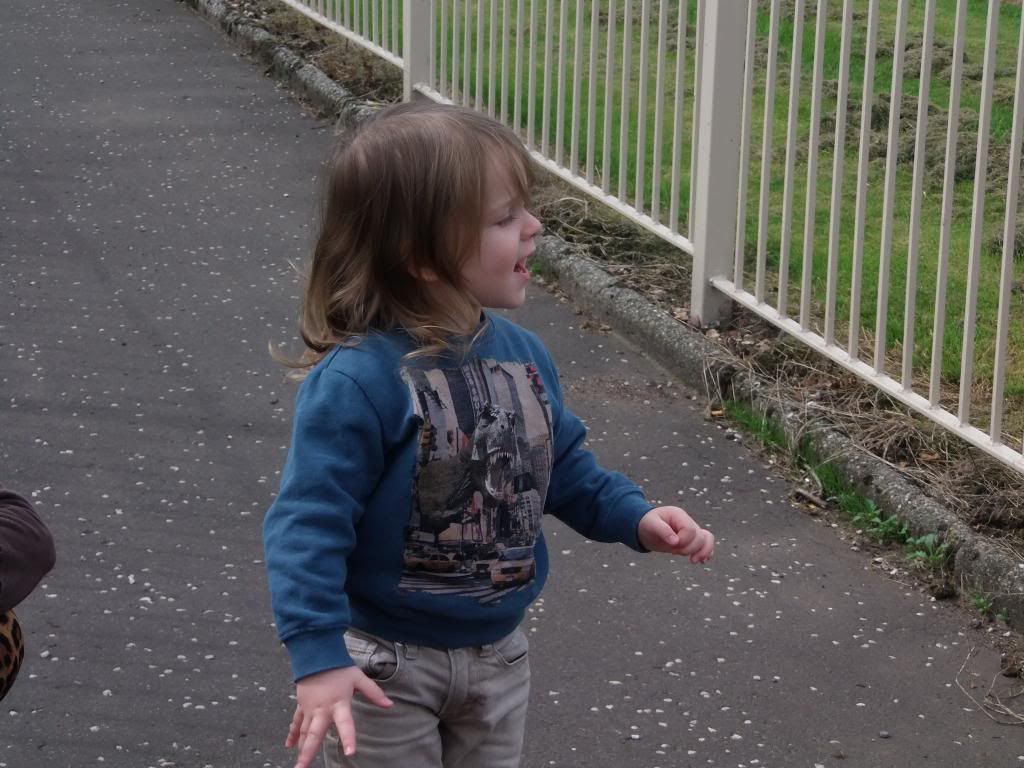 We played in the leaves.
Reuben helped push the buggy.
And we tried to avoid getting caught on jaggies!!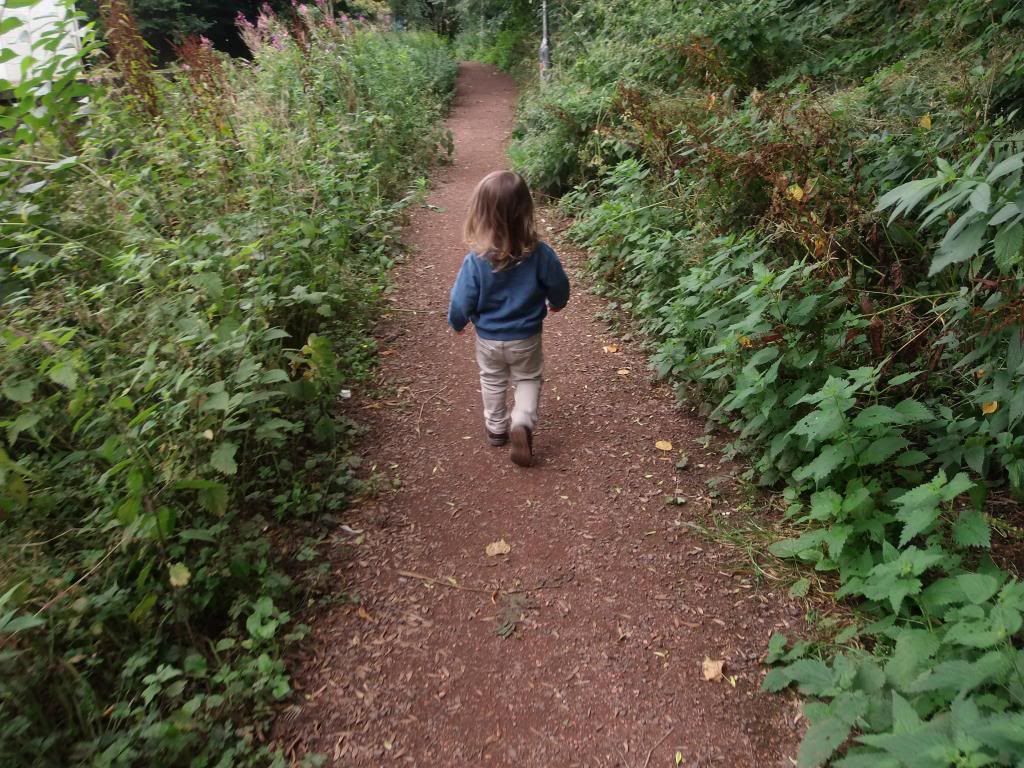 Once we got to the park we discovered that Reuben had it all to himself so we could go wild.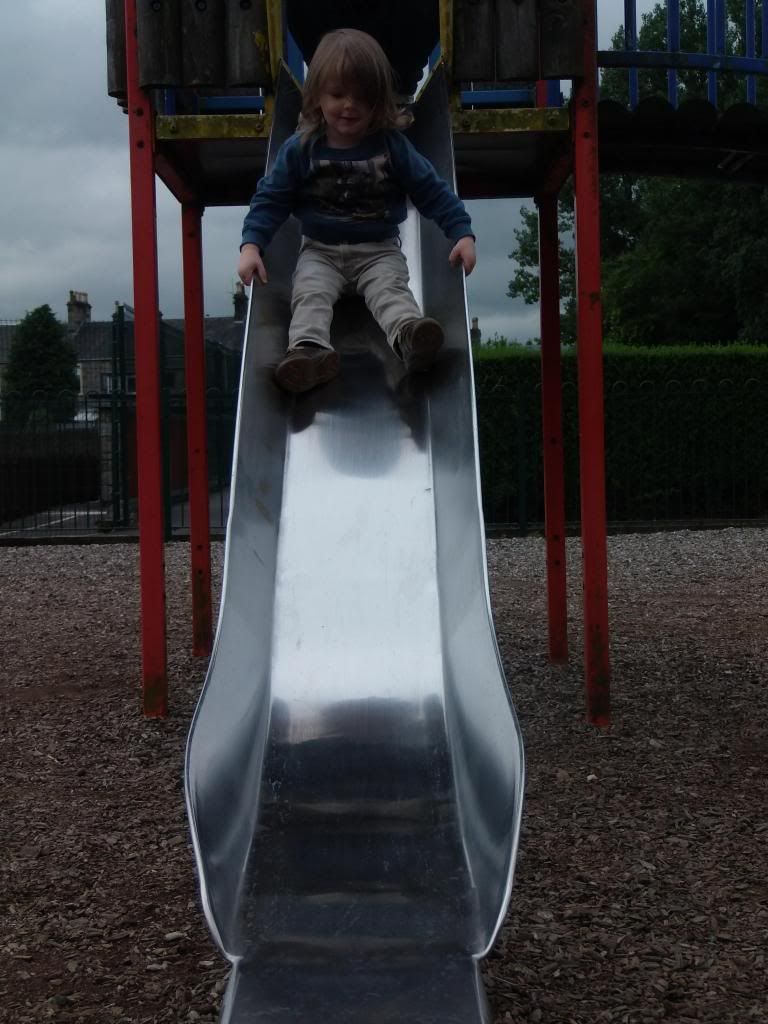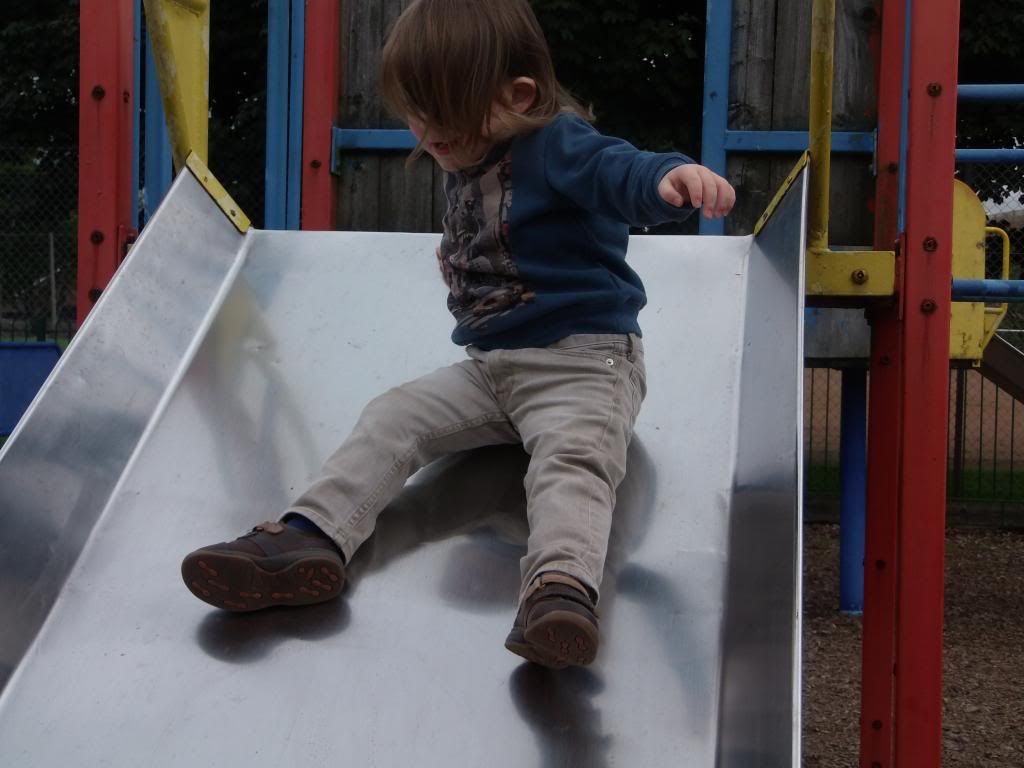 He only fell once but it had to be off a ladder when he got a bit over excited. And did my fiancée manage to get the exact moment Reuben realised he was falling on camera? Why, Yes he did!
A quick clean and we were back to running riot in the park.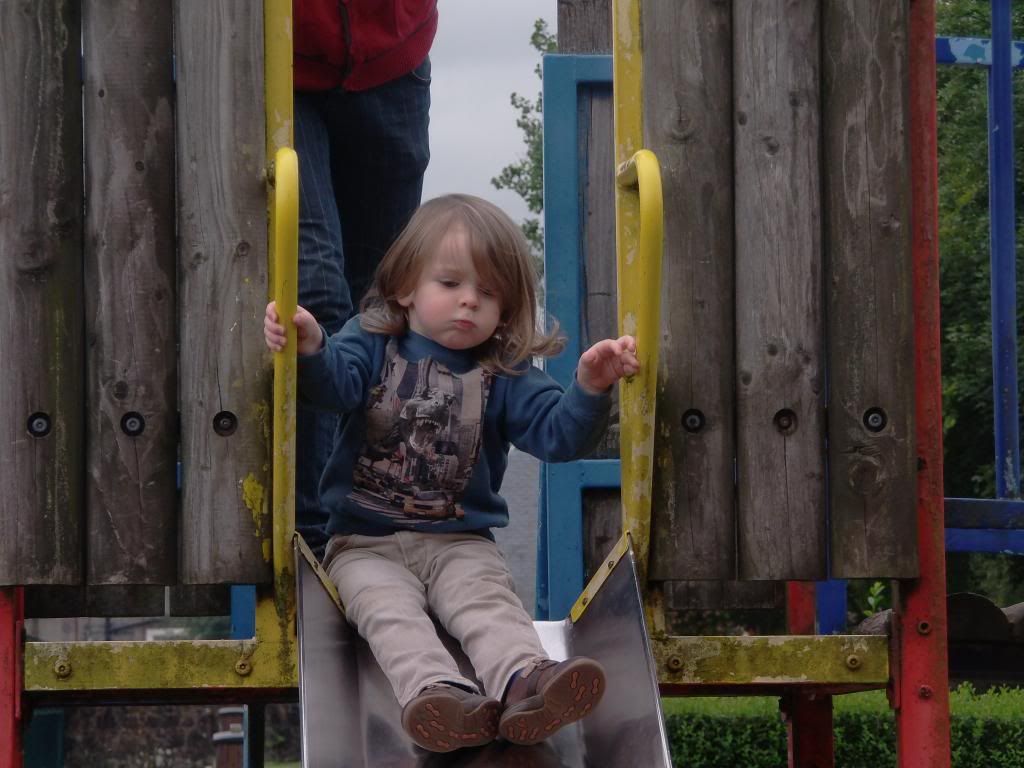 On the way to the cafe mummy starting pretending the buggy was a race car which ended up in a happy toddler and a lot of very unflattering pictures.
A quick lunch and a visit to the chemist before heading home. Might not sound like a good day to some but when you are expecting to sit about an office all day and instead get to faff about on tire swings, well that makes a day awesome in my books!
It's now nap time for Reuben and blogging/getting everything sorted for college tomorrow time for mummy.
love from

ZXSquecktrum