Very rarely to I choose frump, ahem, I mean comfort over what I think looks good if I'm going on a day out but I was very lazy today:
Rocked a pair of shiny grey skinny jeans teamed with black ankle boots with a few tank tops to cover my belly in case I ate to much and got bloated, which turned out to be a great idea.
Tops: Primark
Jeans: New Look.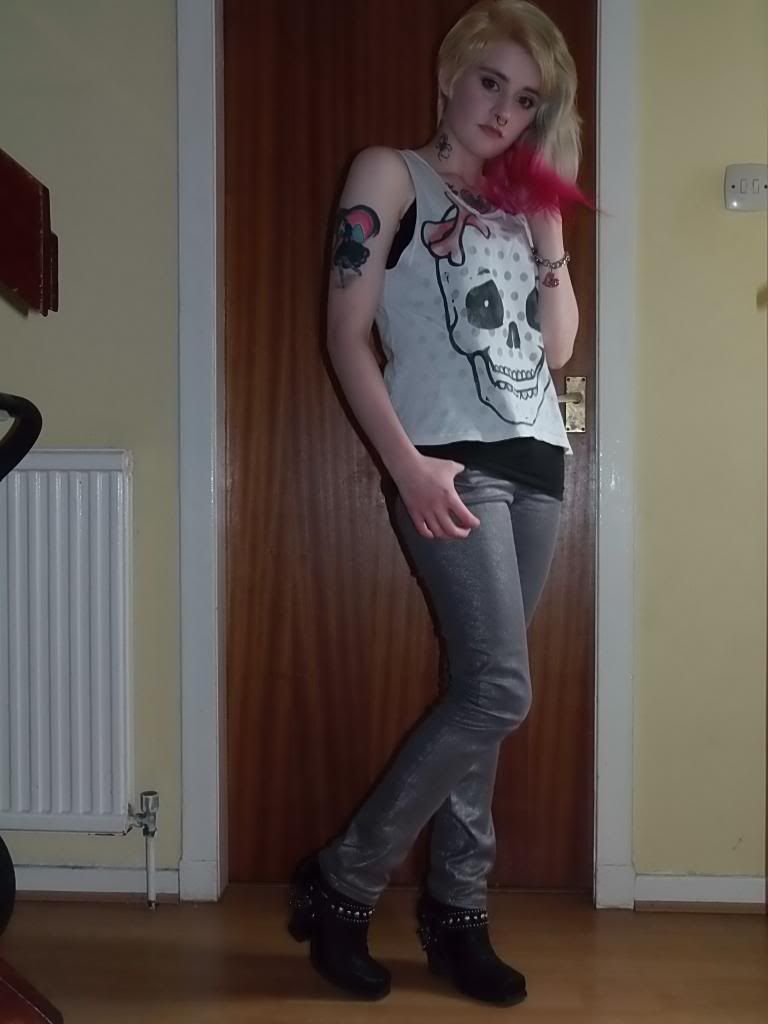 Bracelet: Vivienne Westwood
Shoes: Jeffrey Campbell Gene Ankle boots.
Extras-
Hair Dye: Special Effects Atomic Pink
Lipstick: MAC Haute Altitude.
This is my first Outfit Of The Day post so be nice. These might not be something I do often thought I'd try it out and see how I feel about these posts.
love from

ZXSquecktrum