Last week I got a little garden set for Reuben and it included a little basket and it hit me, it looks like a cute wee shopping basket so from that day on, I knew my child would be encouraged to help with the food shop.
I came up with a little shopping list that would fit inside his basket without being too heavy and also things he liked. I also wanted him to pick something up that was a little bit boring to him hence the chopped tomatoes.
Not only did we have a fun shopping trip, I got some cute pictures of Reuben, so everybody wins!
Explained the list to him a few times and tried to get him to remember all the items which he almost did, but once we got to the aisle they are kept on he got enthusiastic. I just don't think he recognised the words at all and just decided to put them out of his mind.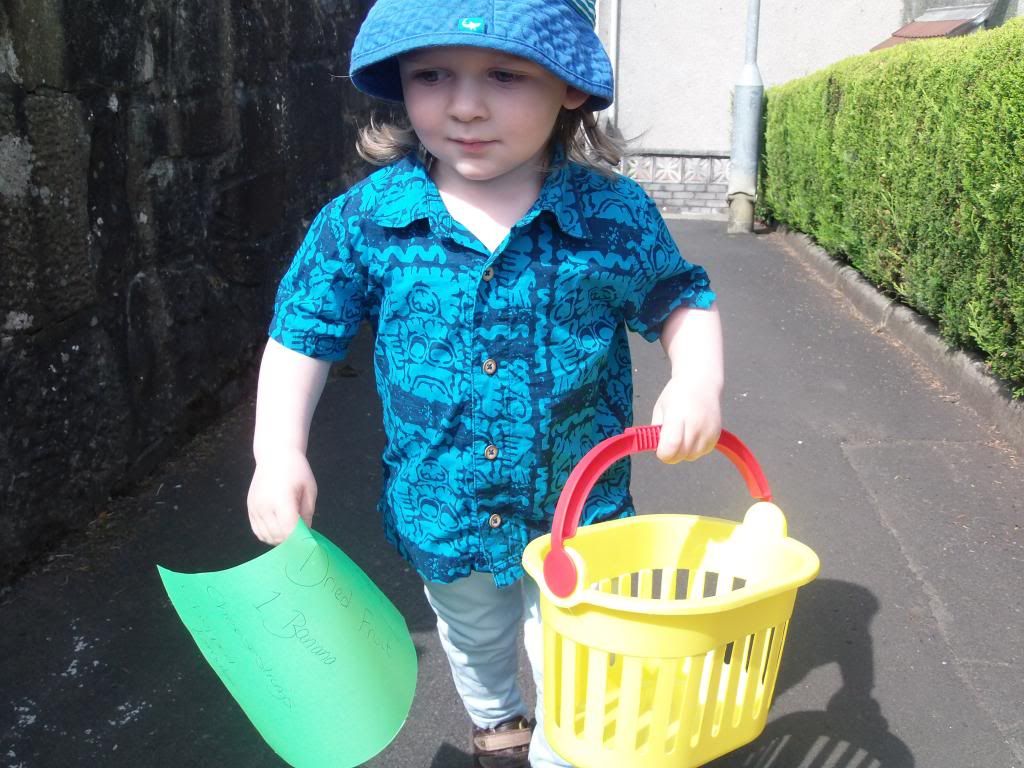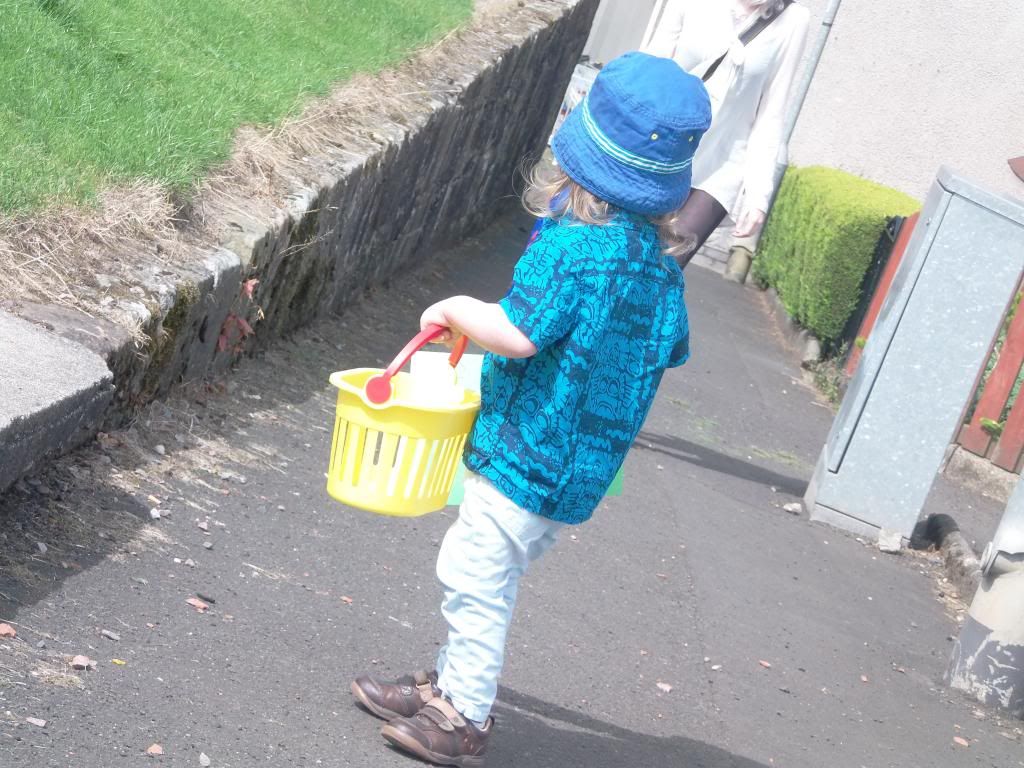 Waited on Nana and Papa picking us up and off we went to Tesco getting complemented on our shopping list and basket all the way there. Something makes your heart fuzzy when lots of people stop to 'awww' and 'ahhh' at your child, doesn't it?
and you can also have a wee peek inside my trolley to see what type of stuff I buy ;]

Really proud he done so well being so tired and I will change the last item on the shopping list every week so keep him on his toes a little.




love from

ZXSquecktrum