Took the camera out to get some picture for my last blog post
'Aunt Julia Come Bearing Gifts'
and ended up with some really nice ones(as well as a tonne of unflattering ones of me) I want to share so I gave them their own blog post! It's just nice getting out in the sun and getting nice picture of my boys.
He played hide and seek and was just a cutiepatootie in genneral.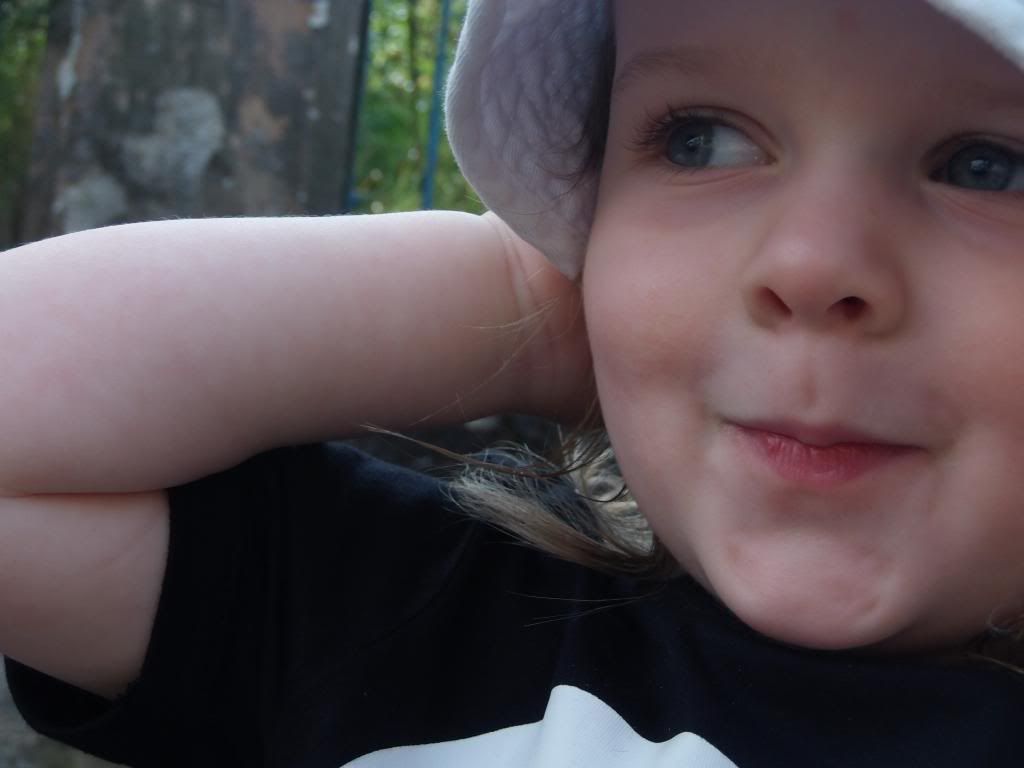 We looked for 'fishes' in the water.
And found a grasshopper.
Had lots of fun as usual and Reuben is up for a nap because of the endless running about he done today. Lazy day for mummy now to prepare for my first day back at college tomorrow.
love from

ZXSquecktrum