So Tesco sent me a a £5 'Clubcard Boost' voucher that I can exchange for £10 to spend in certain departments which seemed pretty cool really. You can also use them for days out, for example £2.50 in vouchers can be used to a cinema ticket. I must admit, I was tempted to try to have a social life sometime soon but then I found out that one of the departments covered is the cosmetics department.
£10 isn't much but when you are in need of new mascara and eye liner you're not gonna give it up to sit in a dark room full of people you don't know talking over a the film you are trying to watch, are you?? Well, I'm not!
Maybelline Colossal Volum' Express Mascara in 100% Black.
I think this is the third time in a row I've bought this. I love the wand so much it's actually stopped me from trying the Falsies. I think I am the only person on the planet that has not tried the Falsies but I love the Colossal Volum' so much I don't care.
Not really a fan of the packaging so I'm trying to figure out why I picked this up for myself first time round but I'm glad I did. Wait... it's only £6 in Tesco? Yeah, I'm guessing that's why I picked it up!
Maybelline Eye Studio Lasting Drama Gel Eyeliner in Intense Black.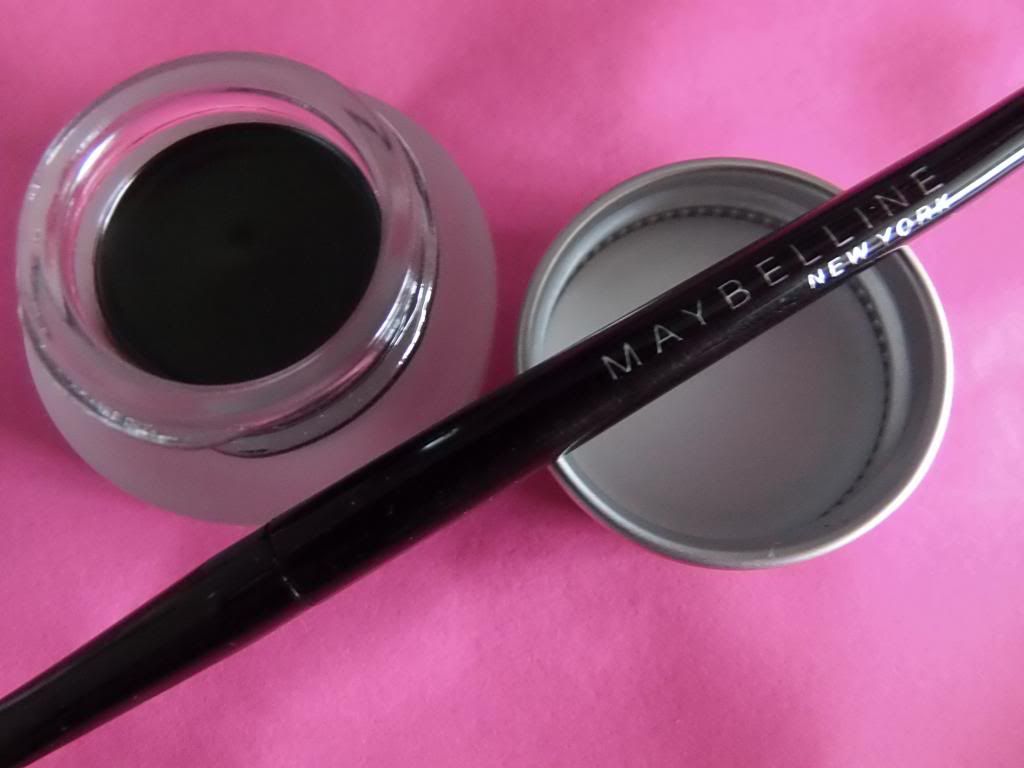 I've never actually used a gel eye liner, always a pencil or liquid, but I've heard such good things about this so I had to try. Every youtuber and beauty blogger I follow seems to favour it over more expensive brands and saying it's just as good. I am expecting good things from this, I must practise every night to get the perfect wing for my eye shape.
I really love the packaging for this product and to top it off you get a little brush. I didn't expect much from the brush but it's actually pretty good considering you get it free with the product. Think it would be good as a lip brush because of the shape of it though.
Since putting it on I have washed my hair twice and it still hasn't budged, so even on day one, I am singing its praises. So smooth and easy to apply I will for a fact I will get a lot of wear out of it.
I feel like I pampered myself today which is always a nice feeling.
Even better when you have treated yourself to make up.
Someone give me money so I can do it more often?
love from

ZXSquecktrum