There seems to be a content buzz of excitement about MUA products on Blogger and YouTube so I thought I'd break my MUA virginity and get myself a new blusher to try. Then because I'm a big spender, I picked up another one.
I got Candyfloss and Bubble Gum and I think I love them both equally.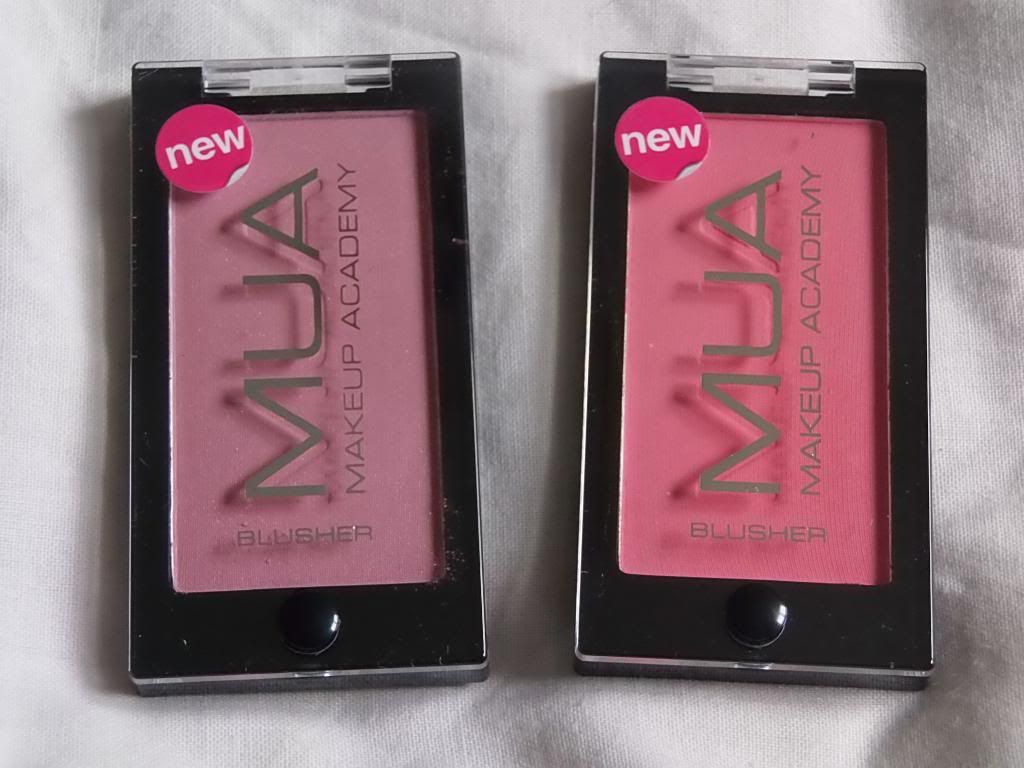 I'm really impressed. Like, really surprisingly impressed. This are super pigmented and actually really easy to blend. If I had been given them to guess the price, I would never in a million years guessed only £1! I think they are a bit small for a blush but can I really complain about that at the price?
The packaging is really sturdy too, I thought it's be a bit flimsy but I was proved wrong.
So yeah, not a bad word to say about these so far.
First up is Bubblegum which is right up my street blush wise. Matte and super bright.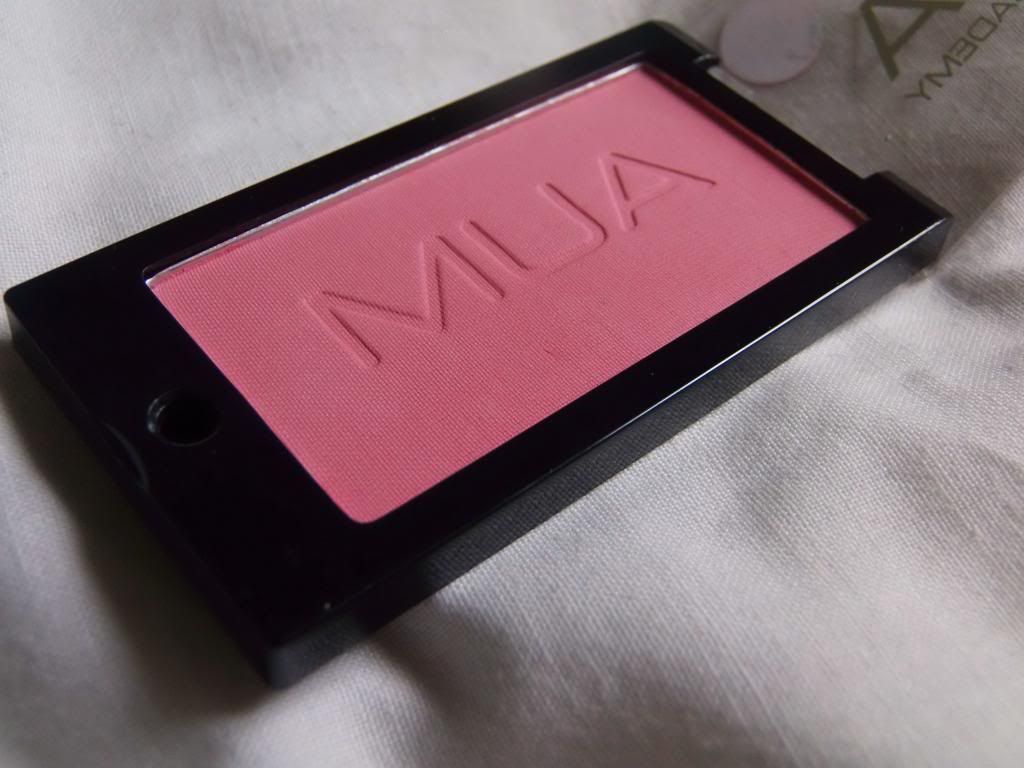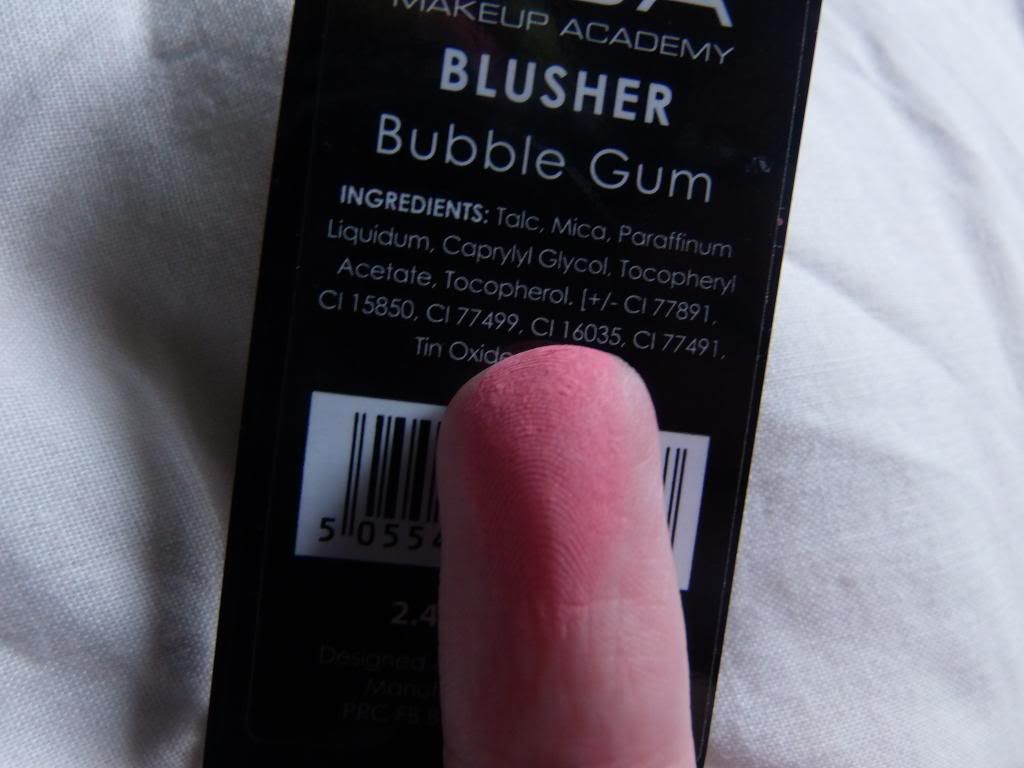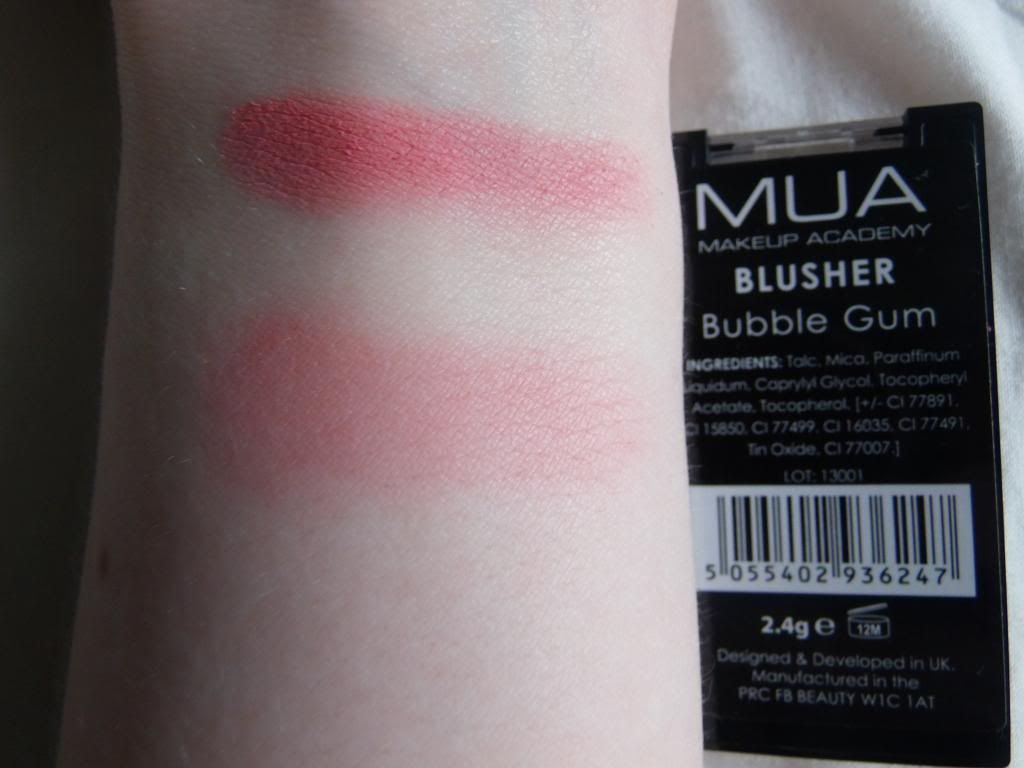 Next up is Candyfloss, which I think could be my first ever non-matte blush. Shock Horror! But I love it! It's such a lovely everyday shade on me.
Please ignore the lack of continuity in my pictures, I must have forgotten to take a picture of Candyfloss open by its self. opps
Honestly, If you are ever near a super drug, I suggest you go in and pick up some of these blushes. MUA also do lipsticks for £1 as well which I can assure you I will be trying out next time I'm at a Superdrug.
love from

ZXSquecktrum