There seems to be a lot of open door days this month so I've took advantage by going to a local Estate not from from where I live. I used to go walking up in the estate and the surrounding paths and woodlands and loch before I had Reuben but I haven't really been up in a while. I found out a few weeks ago that the museum was free today and they had free tours of the Walled Garden so I invited my best friend up for a free day out!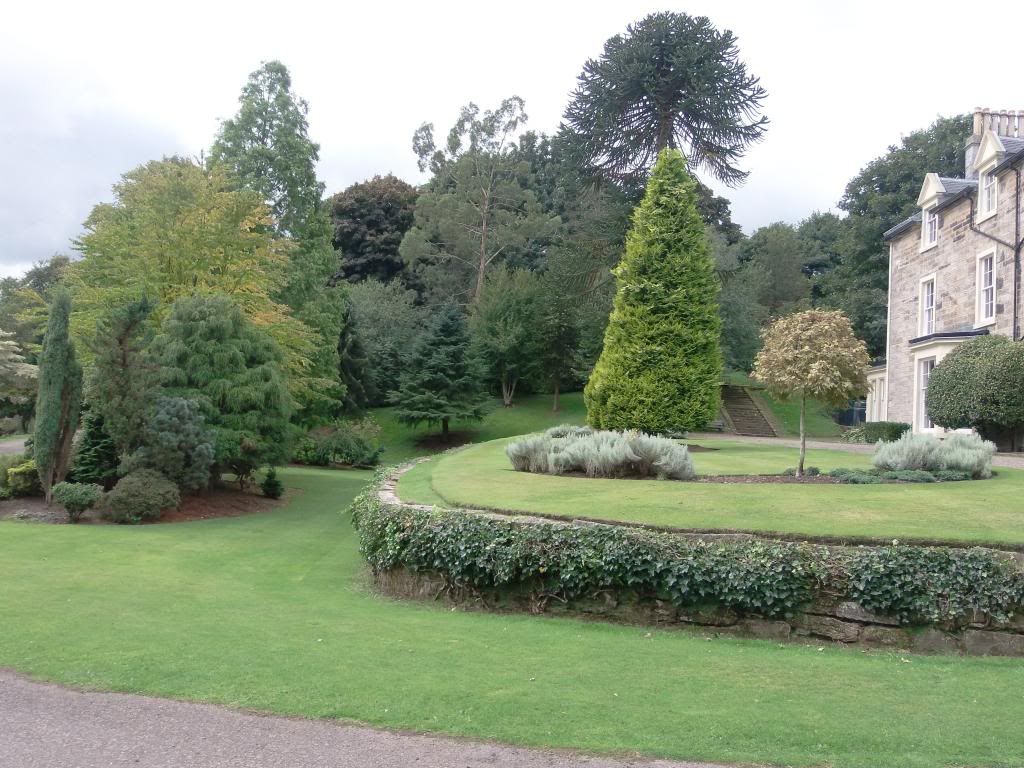 I sometimes forget there is so much about my area and kind of take it for granted. You forget the beauty that's around you, if you just venture out of the street and walk any more than five minutes!
First up we went straight to the Walled Garden but we got late so the free tour had already started. I'm kind of glad though, I doubt Reuben would have sat and listened to the history of my town and it's battles. So we took a walk around ourself. It was beautiful and Reuben got a few free balloons.
Check out the cute little cottage tucked away behind the tree at the Gardens.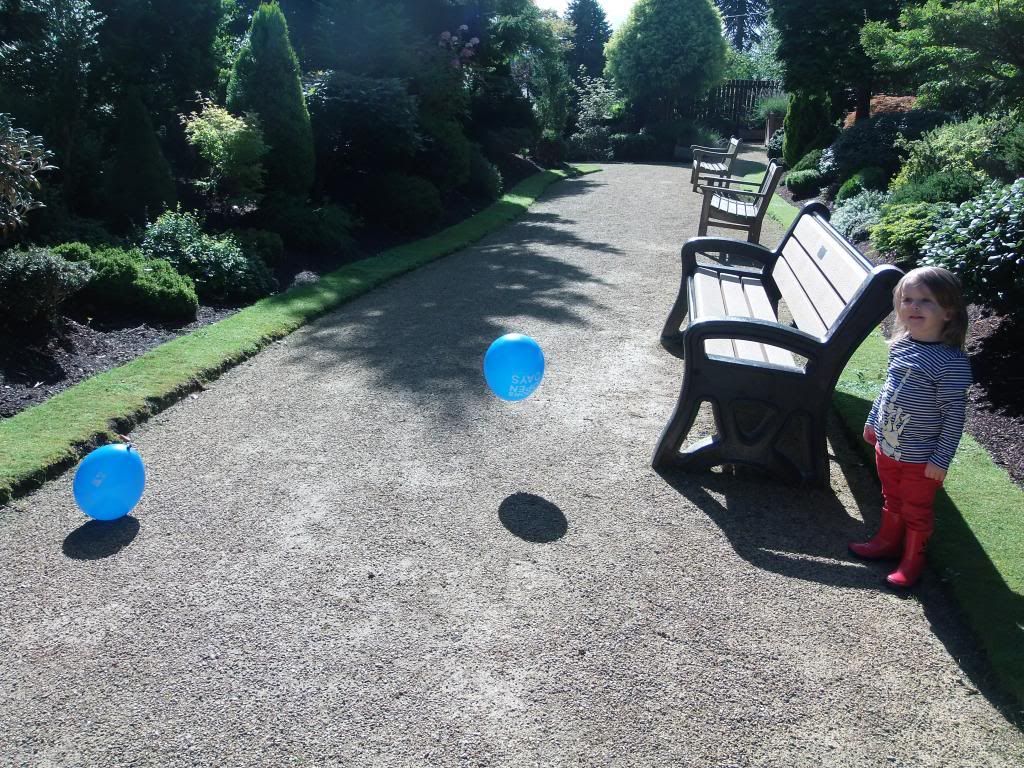 pinecones!
Up next we popped into the Colzium building to have a little bite to eat and had a look around. We first went to the Museum and even though it's small, it had some interesting pieces from lots of time frames. From the world wars to the towns mining community to the family who owned the estate.
There was a wee workshop that I am assuming was for kids but Julia and I got a shot of making little 'bugs' on the speed looms and Reuben went to town with the eyes after choosing the colours for my bug. Black and Blue.
Needless to say, I'm going to price speed looms.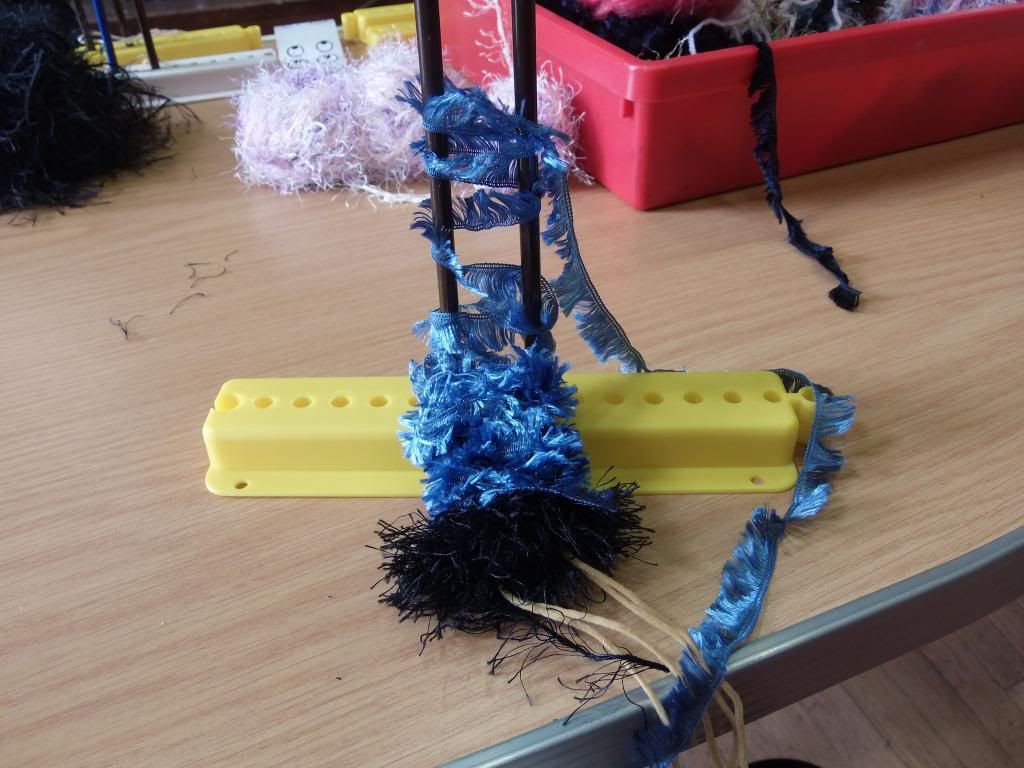 After the having a look around the estate we took a little walk to the park just down the hill, Reuben got a shot of the slide before we headed down to the duck pond to see all the ducks and swans.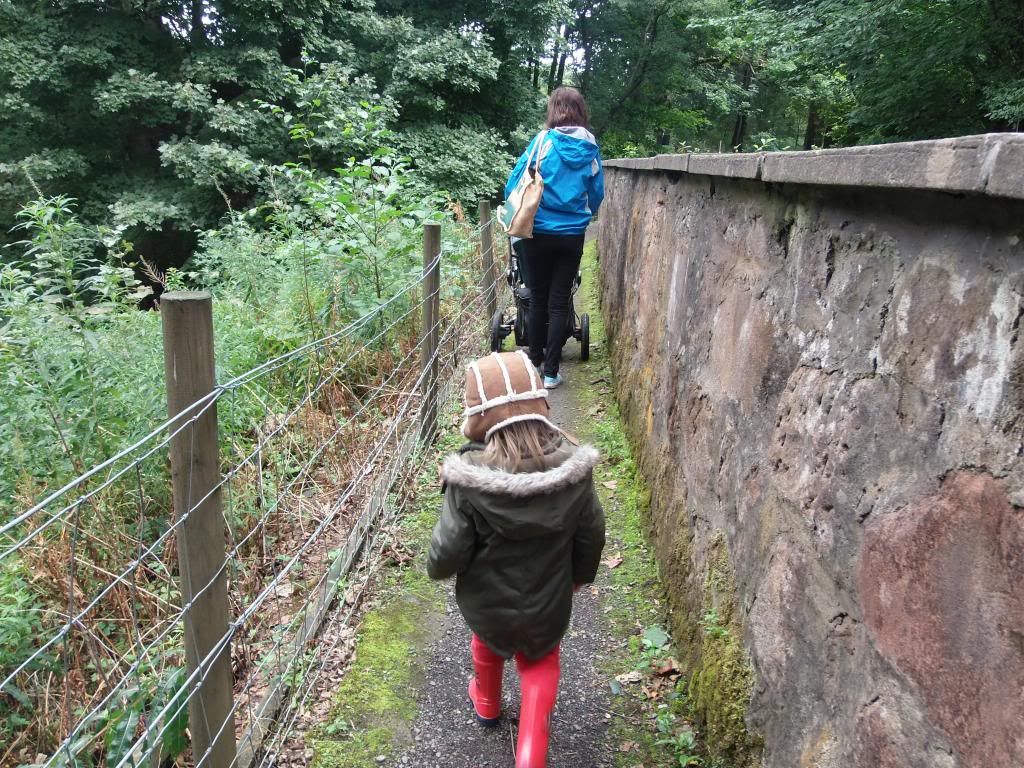 Reuben then began to jump in puddles and as he was wearing wellies I let him. Unfortunaley, he did not listen to us when we told him one was two deep and he ran right into it and got so wet. Had to take his wellies, socks and jeans off him then wrap him in Julias cardigan and my Afgan. Headed home after phoning Michael to come meet us with some fresh and more importantly dry clothing.
Such a lovely little day and I hope Julia and I can do some more things like this soon.
love from

ZXSquecktrum