I don't think I need to say much about Comic Con, do I? I'm assuming if you are reading this, you are my friend and are fully aware of what Comic Con is!!
It was such a good day and I'm so glad we got to take Reuben. A little bit more planning will be involved on our part for next year as we did not anticipate the amount of people that would go. With 20,000 people going, the queues at the SECC were immense. Luckily, and I mean so, so, so, so lucky, We got in without having to wait in the queue any longer than the 2 hours we were there. It started to rain very badly and security rounded up anyone with buggies and small children and get them inside really quickly while the rest of section we were in were told that they'd be there another two hours! Totally worth it though, we all loved it!!
So, without further ado, here is some pictures and a run down of the day. I do wish I had gotten more pictures than we did but next year I will have enough confidence to ask cosplayers to pose for me!!
It was a long way in, one bus then two trains but we kept ourself as amused as we could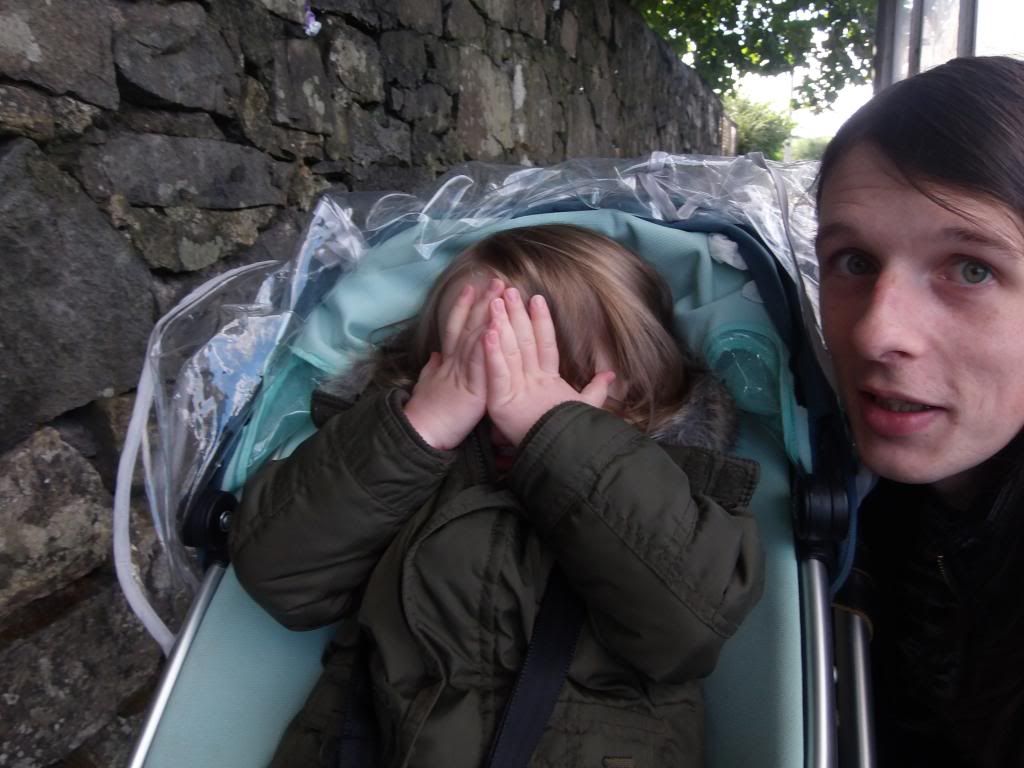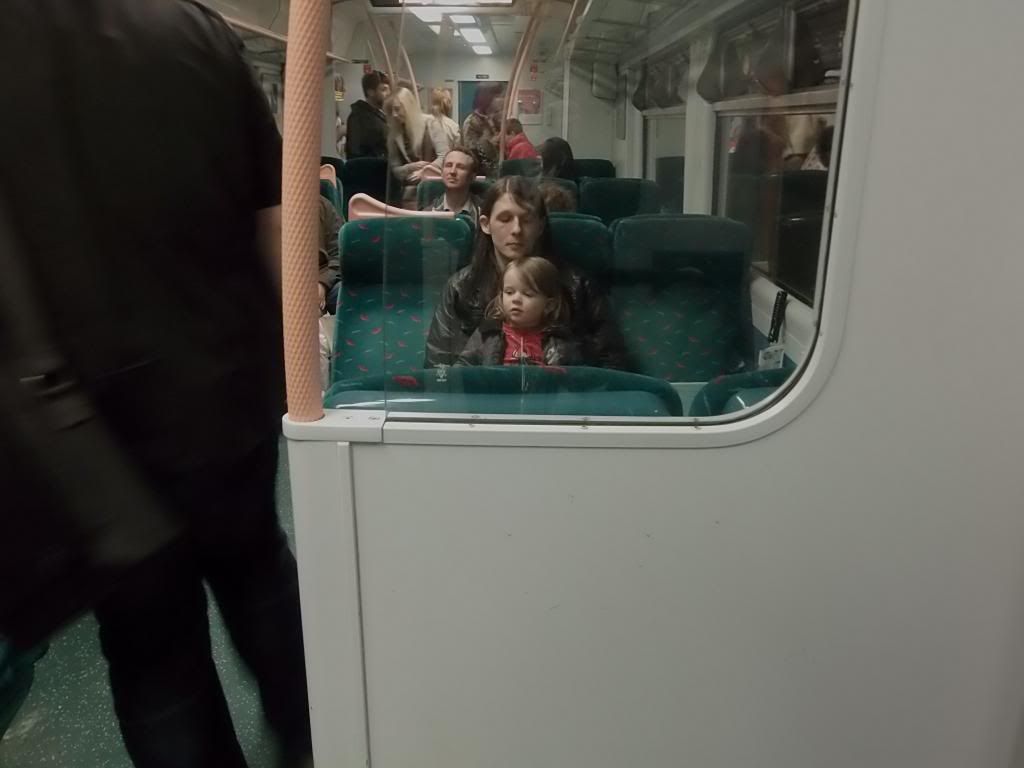 I took a picture when I got in the queue and it doesn't look as bad as it was. Once you got to the wee bunch of trees the queue went around it, then zig zagged three times the went round the building you see. We got to the trees when it started raining and got taken inside but even that took almost two hours!
When we got in, we were greeted by a Dalek and Reuben was over the moon. I took him over to see it because he tried to run up and it turned to him and looked him right in the face, I've never seen him so happy. We walked round him and what not and got a few pictures but when were were trying to leave the Dalek turned to Reuben again, flashing it's lights and started talking. I have no idea what it was saying because it was loud and I'm half deaf, but I was so happy for him to get that wee experience!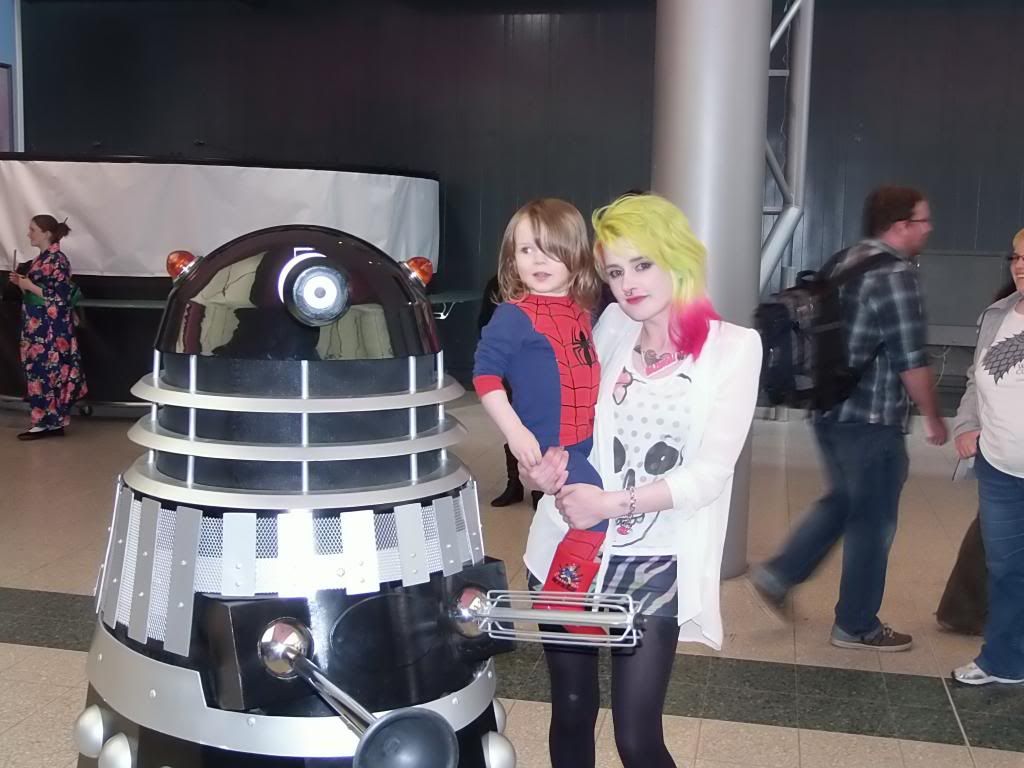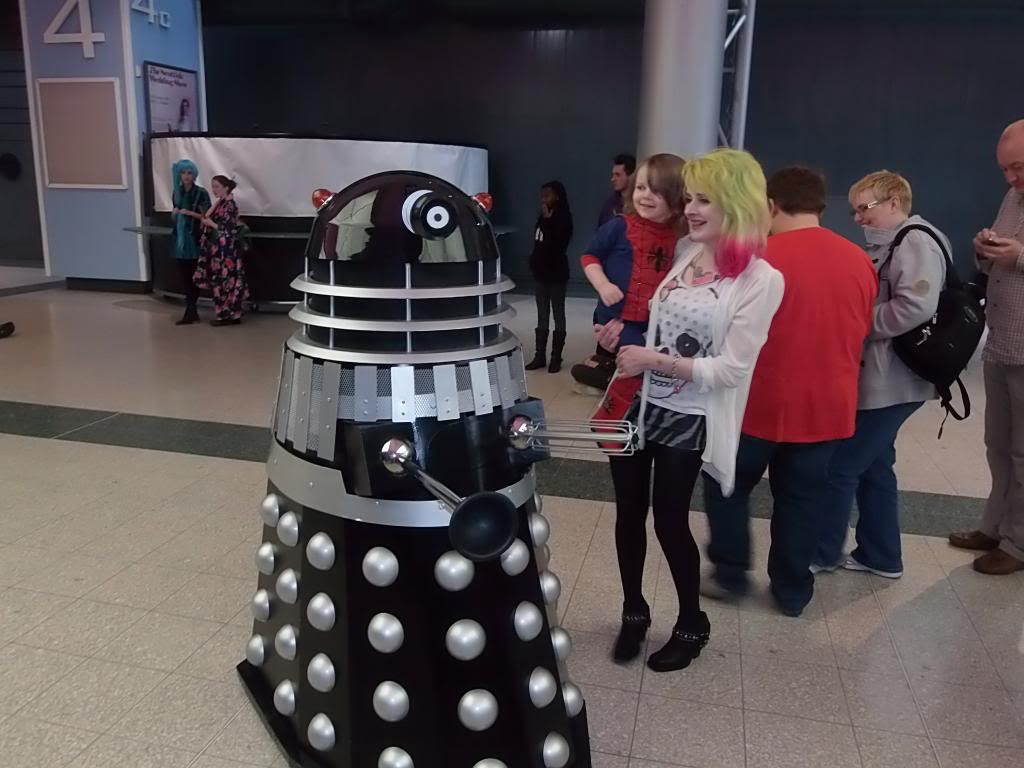 I met up with two girls that I just started college with, Harley who was Lucy from Fairy Tail and Maria was Deidara from Naruto Shippuden. They looked really good and I'm gutted that I never got a chance to Dress up.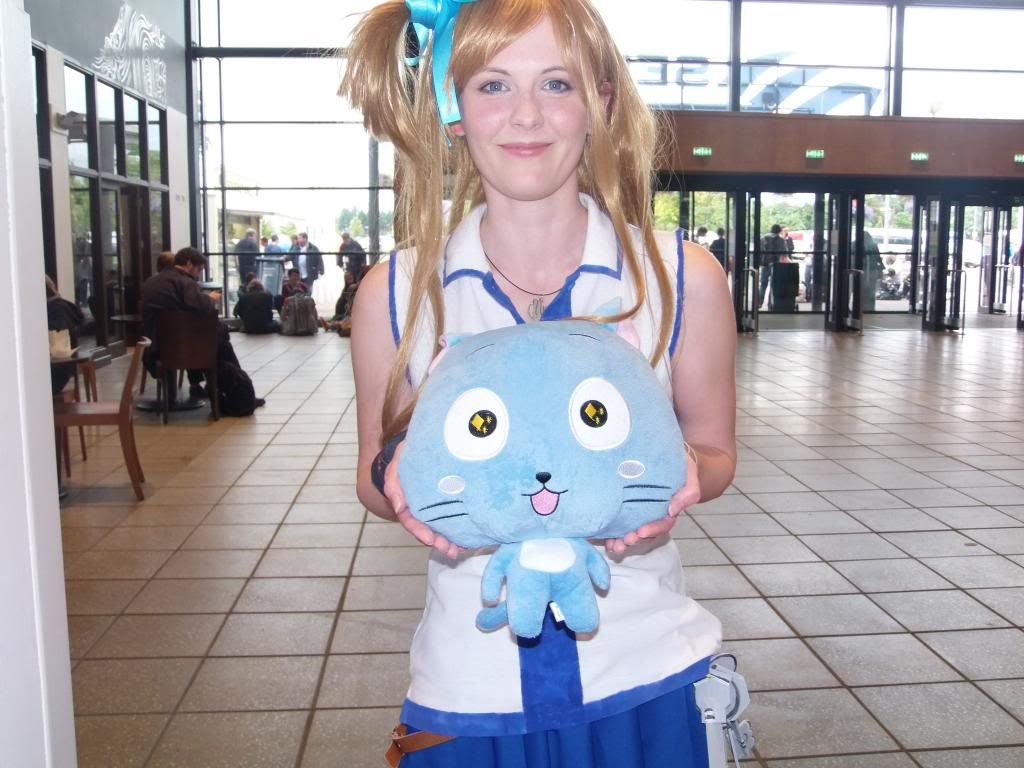 Next year Michael, Reuben and I will rock a family costume though!!
Some mandatory Star Wars cosplays which rocked!!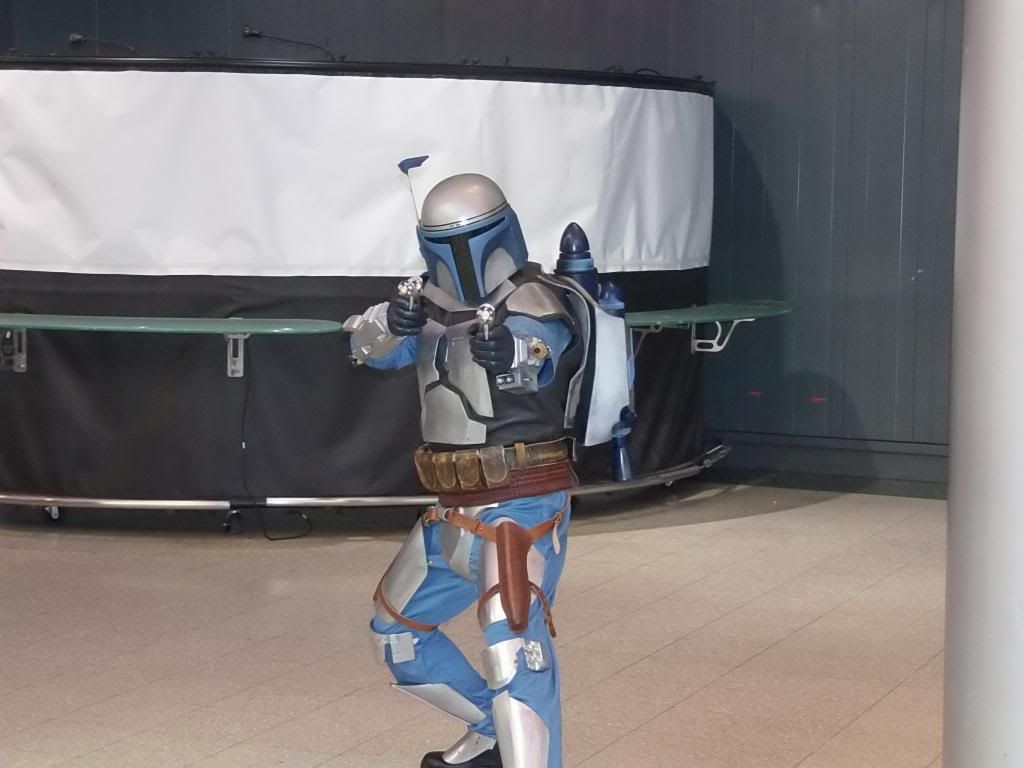 And I met a Stocking Cosplayer. <3 If you don't know, Stocking is my spirit animal and I am in love with her so needless to say I wanted a picture with her! And I whipped out my Stocking tattoo for the occasion.
Reuben fell asleep but when he got up he started shouting and pointing at something that had gotten in really excited, which made Mummy very excited too!!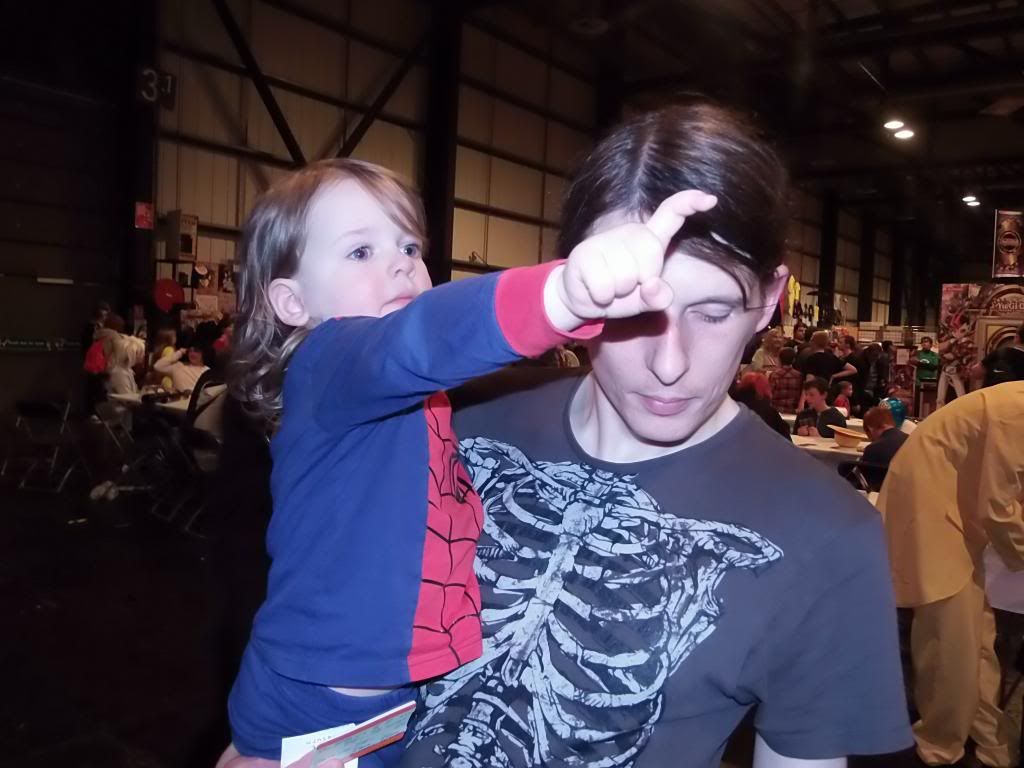 It was the TARDIS!
AND K9!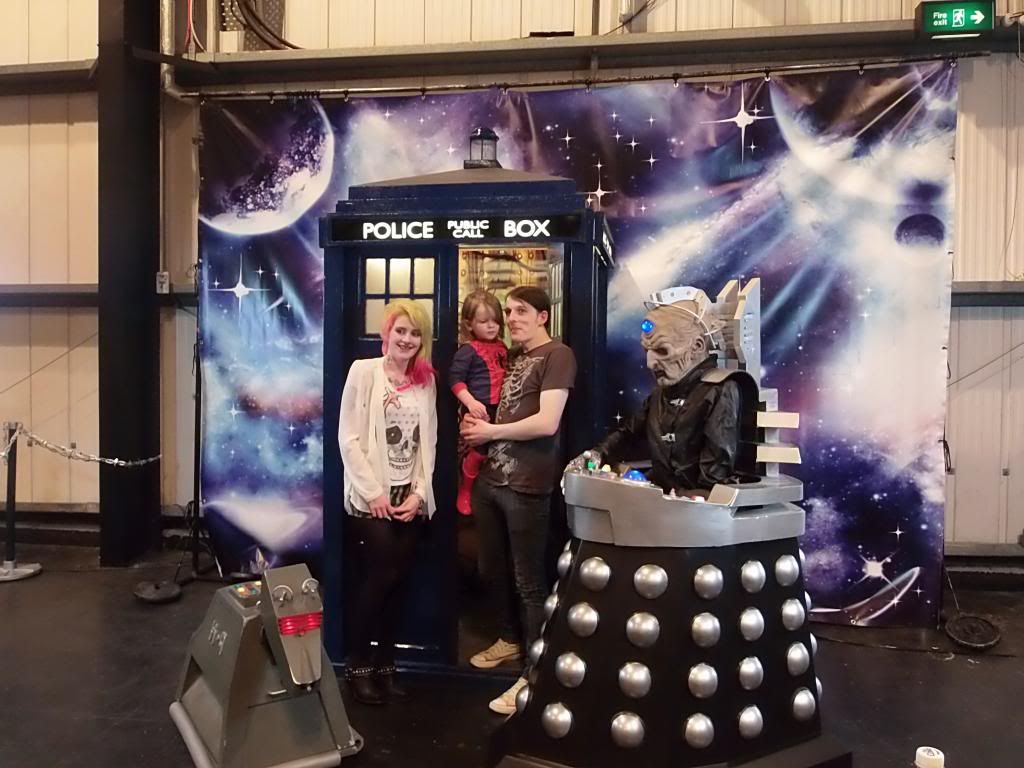 We took our third lap of the stalls, got a little toy before heading home.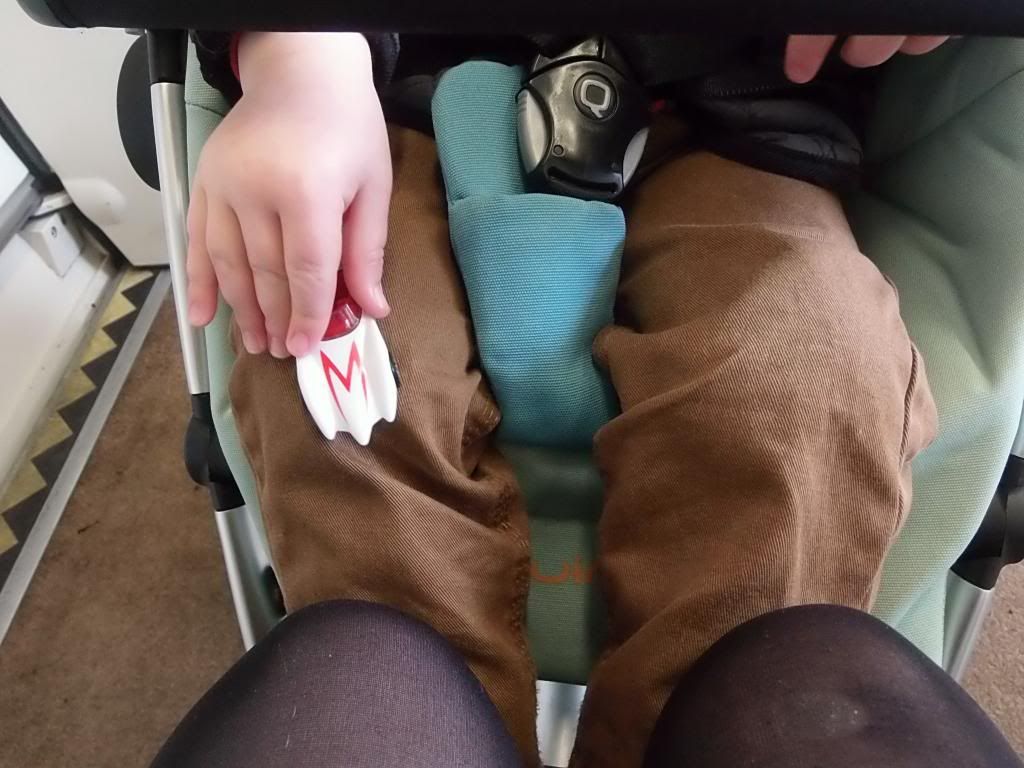 As I said it was a great day. The costumes were fantastic. They had the cast of Babylon 5. Warwick Davis was there. The delorean. A giant inflatable minion. Japanese sweetie stall. Toys, Plushes, Clothing, Manga, Posters, Drawings, Dvds, everything.
I hope I haven't put you off with the horror story of the queues but it will be held over 2 days next year so won't be as bad. If you can go, I urge you to go one year!!
Opp, we saw a rainbow today too <3
love from

ZXSquecktrum