So, Hello, remember me?
I'm Jen and I ran this blog before I was distracted with such things in life as college, video games, books, Christmas shopping and dog sitting. I believe I have not posted on this blog since late September which is terrible and I want to jump back into the swing of things with a fun little blog post.
As you may know, I do Make Up Artistry at college and a portion of it is dedicated to Special Effects make up which Reuben is very fascinated with. He watched me do some bruising tonight and wanted to join in! I hid my expensive stuff and pulled out the cheaper kids kit I was given at Halloween.
needless to say the little guy loved making bruises but didn't pay attention long enough to create a proper one. But proud mama over here though he did well regardless.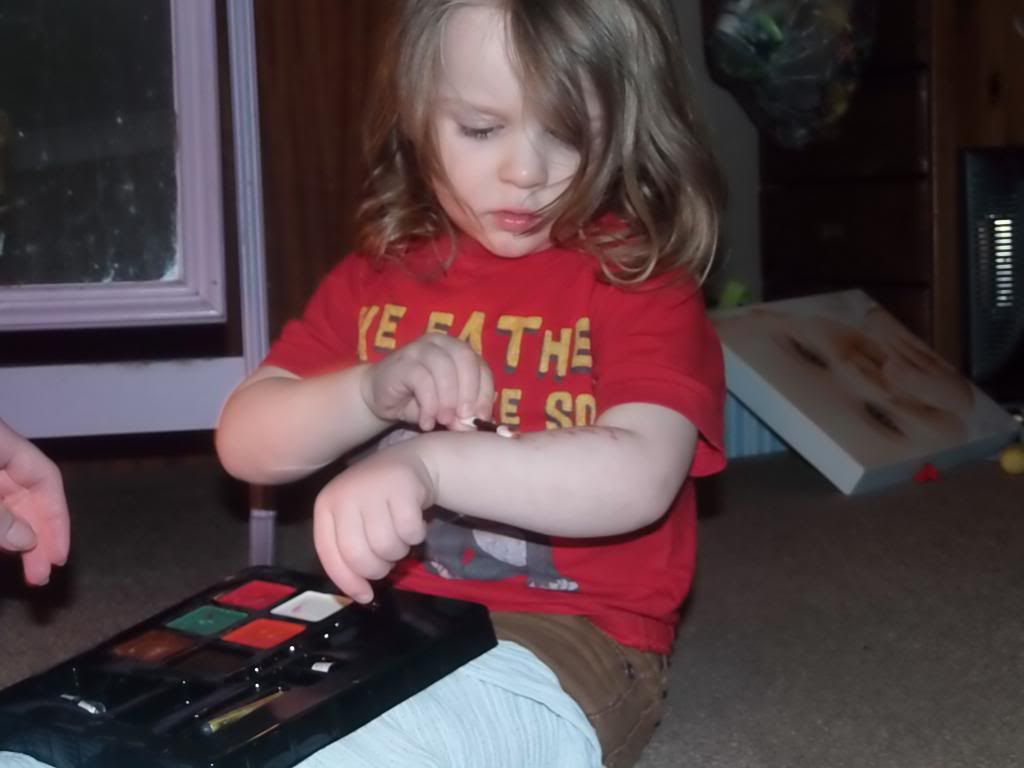 He then started doing on me <3.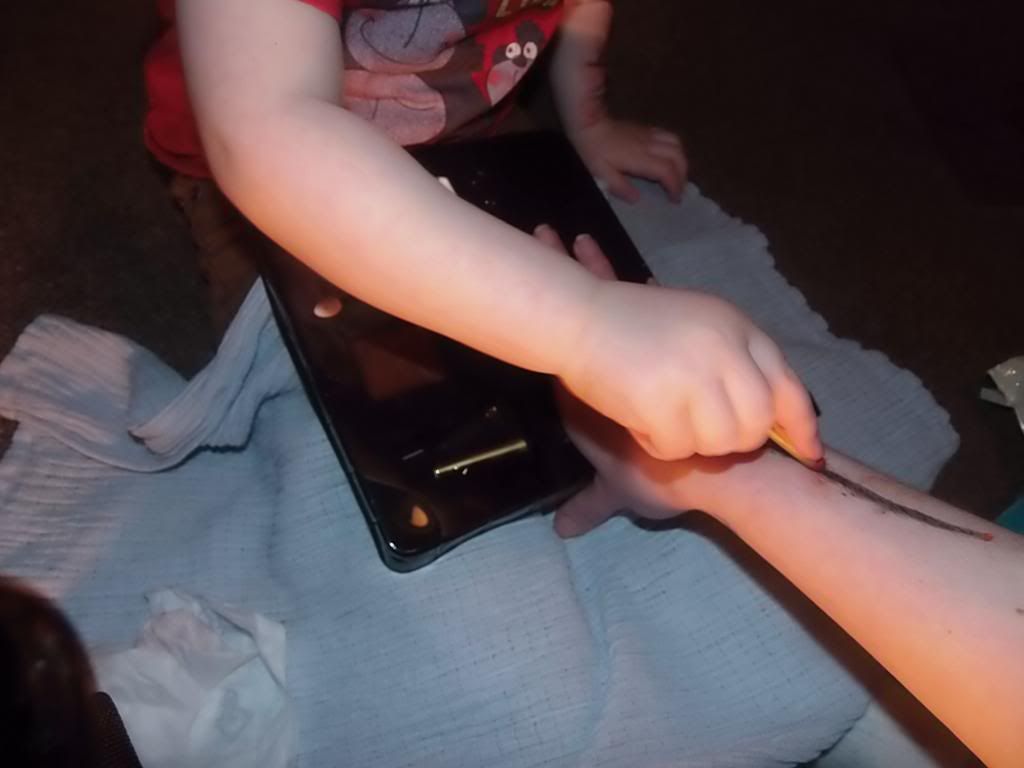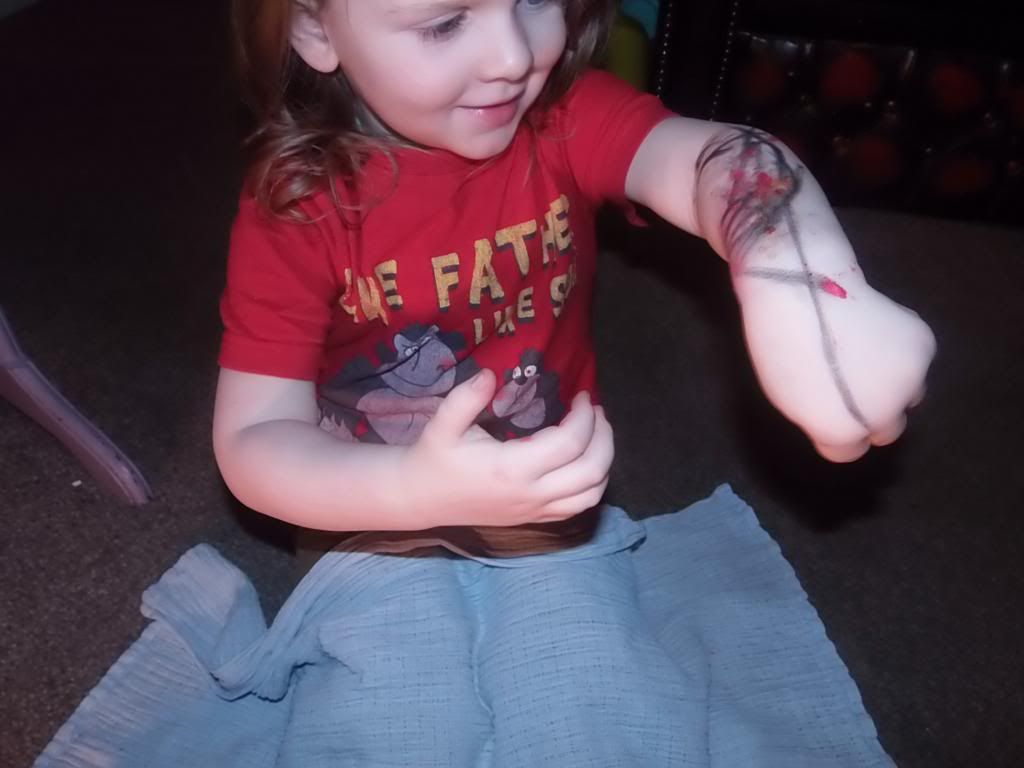 We had fun and I hope that when he is older he'll still be as enthusiastic to help his mother out with her Special Effects!!
love from

ZXSquecktrum